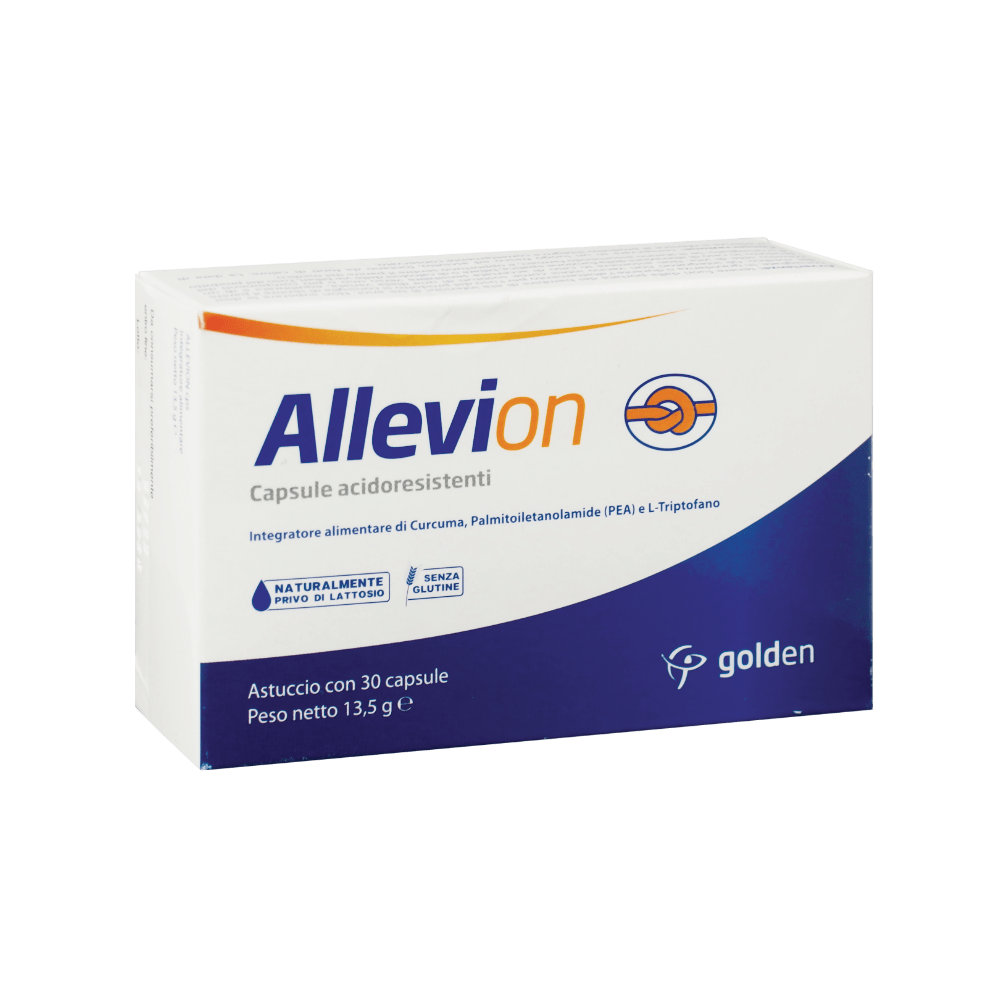 Summary of Product Characteristics (SmPC)
Allevion is a dietary supplement based on Curcumin, Palmitoylethanolamide (PEA) and L-Tryptophan that ensures adequate daily intake of these ingredients.
It is recommended to take 1-2 Capsule(s) per day, to be swallowed with a generous sip of water after meals. Do not split or chew the capsule before you swallow it.
Keep out of the reach of children under the age of three. Do not exceed suggested dosage. If you are pregnant or nursing, consult your doctor before use. Food supplements should not be used as a substitute for a varied and well-balanced diet and a healthy lifestyle. In case of sensitivity to one or more ingredients, do not take the product. In case of hepatobiliary alterations or biliary tract stones, the use of the product is not recommended. If you are on medication, please seek the advice of a qualified health care professional before using. Sugar Free. Gluten Free. Lactose Free.
Store in a cool, dry place, away from sources of heat. The minimum storage term refers to the intact and properly stored product.
30 acid-resistant capsules.
Ingredient
Amount per 2 capsules
Curcumin dry extract

Of which Curcuminoid
300 mg

285 mg
Palmitoylethanolamide (PEA)
200 mg
L-Trptofano
150 mg
*Carefully consult the product characteristics before purchase.
Buy it at the pharmacy or