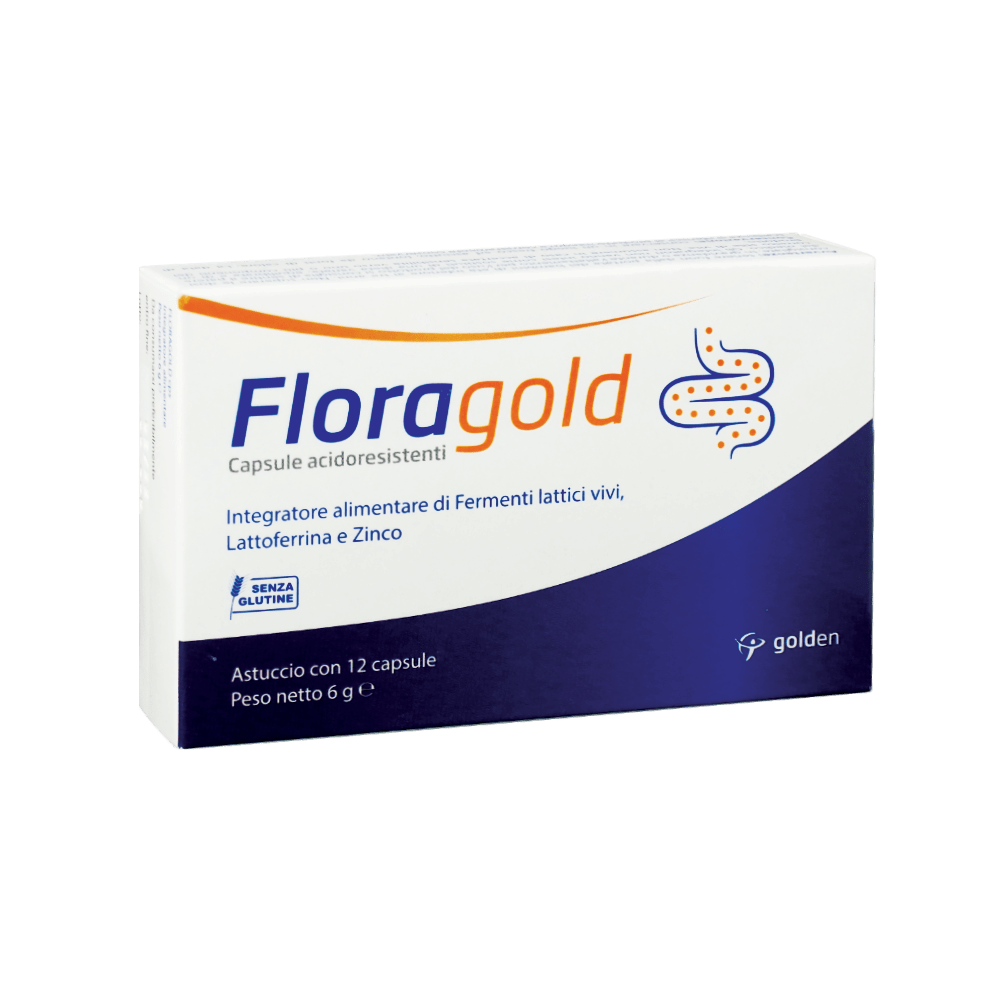 Summary of Product Characteristics (SmPC)
Floragold is a dietary supplement based on lactic ferments (Lactobacillus rhamnosus, Bifidobacterium longum and Saccharomyces boulardii), Zinc and Lactoferrin. Lactic ferments promote the balance of intestinal flora; Zinc contributes to the normal function of the immune system.
It is recommended to take up to 2 capsules per day or as required. Do not split or chew the capsule before you swallow it.
Keep out of the reach of children under the age of three. Do not exceed the recommended daily dose. If you are pregnant or nursing, consult your doctor before use. Food supplements should not be used as a substitute for a varied and well-balanced diet and a healthy lifestyle. In case of sensitivity to one or more ingredients, do not take the product. Sugar Free. Gluten Free.
Store in a cool, dry place, away from heat sources. The minimum storage term refers to the intact and properly stored product.
12 acid-resistant capsules
Ingredient
Amount per 2 capsules
%NRVs
Lactobacillus rhamnosus (DSM 25568)
Bifidobacterium longum (DSM 25174)
Saccharomyces boulardii (CNCM+1079)
4 billion CFU
2 billion CFU
2 billion CFU
Lactoferrin
24 mg
Zinc
10 mg
100 %
¹ VNR: Valori Nutritivi di Riferimento
*Carefully consult the product characteristics before purchase.
Buy it at the pharmacy or