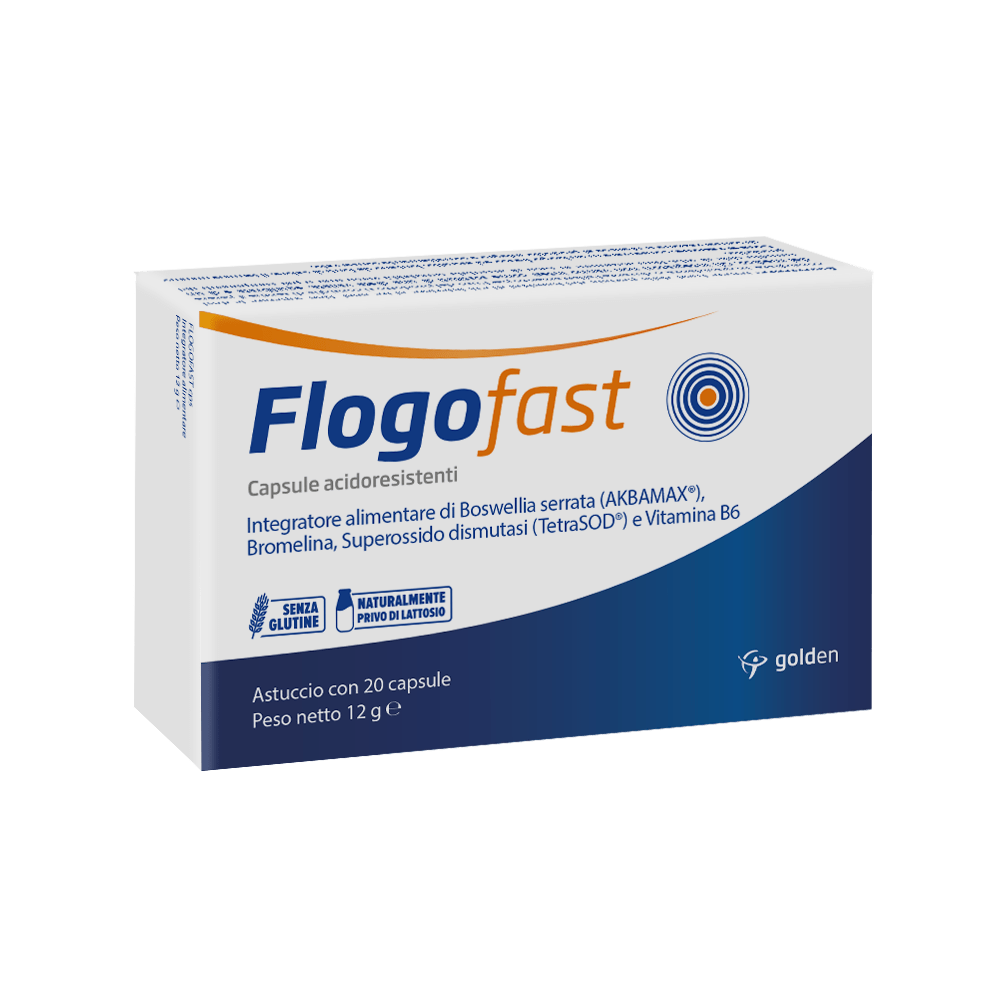 Summary of Product Characteristics (SmPC)
It is a dietary supplement of Boswellia serrata (AKBAMAX®), Bromelain, Superoxide dismutase (TetraSOD®) and Vitamin B6. Boswellia serrata helps to counteract localized tension states.
It is recommended to take 1 capsule a day with a large glass of water, away from meals.
Keep out of reach of children under three years old. Do not exceed the recommended doses. During pregnancy or breastfeeding, it is recommended to seek the advice of a doctor before using the product. Supplements should not be taken as a substitute for a balanced and varied diet and a healthy lifestyle. Do not take if you have confirmed sensitivity to one or more components of the product.
Store in a cool and dry place, away from heat sources. The minimum shelf life refers to the intact and properly stored product.
20 acid-resistant capsules
Components
Amount per 1 capsules
¹ % NRVs
Boswellia e.s. (AKBAMAX®)
Boswellic acids approx.
AKBA approx.
200 mg
150 mg
20 mg
Bromelain e.s.
GDU approx.
200 mg
1000 units
TetraSOD®
10 mg
Superoxide dismutase (SOD) approx.
300 units
Vitamin B6
1,4 mg
100 %
*Carefully consult the product characteristics before purchase.
Buy it at the pharmacy or